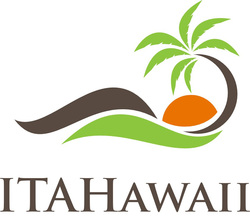 Aloha E Komo Mai. Island Tours & Activities is Hawaii's Event Management Specialists. Assisting clients throughout the Hawaiian Islands, ITA Hawaii has built a reputation for outstanding service and products. This experience and drive for excellence has enabled us to create unforgettable events and memories. Providing an array of services to streamline your time without compromising quality or your budget.

Services We Provide
Professional Photography - Stunning wedding photography, portraits, corporate events, commercial, and parties are all areas we are experienced in.

Wedding Officiate - Getting married on the beach in Hawaii is one of our most popular requests. Performing "Island Style" wedding services barefoot on the beaches of Hawaii.

Entertainment - Working with the best island musicians and performers. We provide entertainment options for any size and type of event you have. Luau Shows, Polynesian Music and Dance, hula dancers, hula lessons, drumming, fire knife dancers and much more. Cultural Workshops, and Language Education are available. There is no limit to what we can provide for your event. Though specializing in Polynesian Entertainment, we can meet your requests of almost any type of music style and genre. Sound, lights, audio equipment are all included.


---